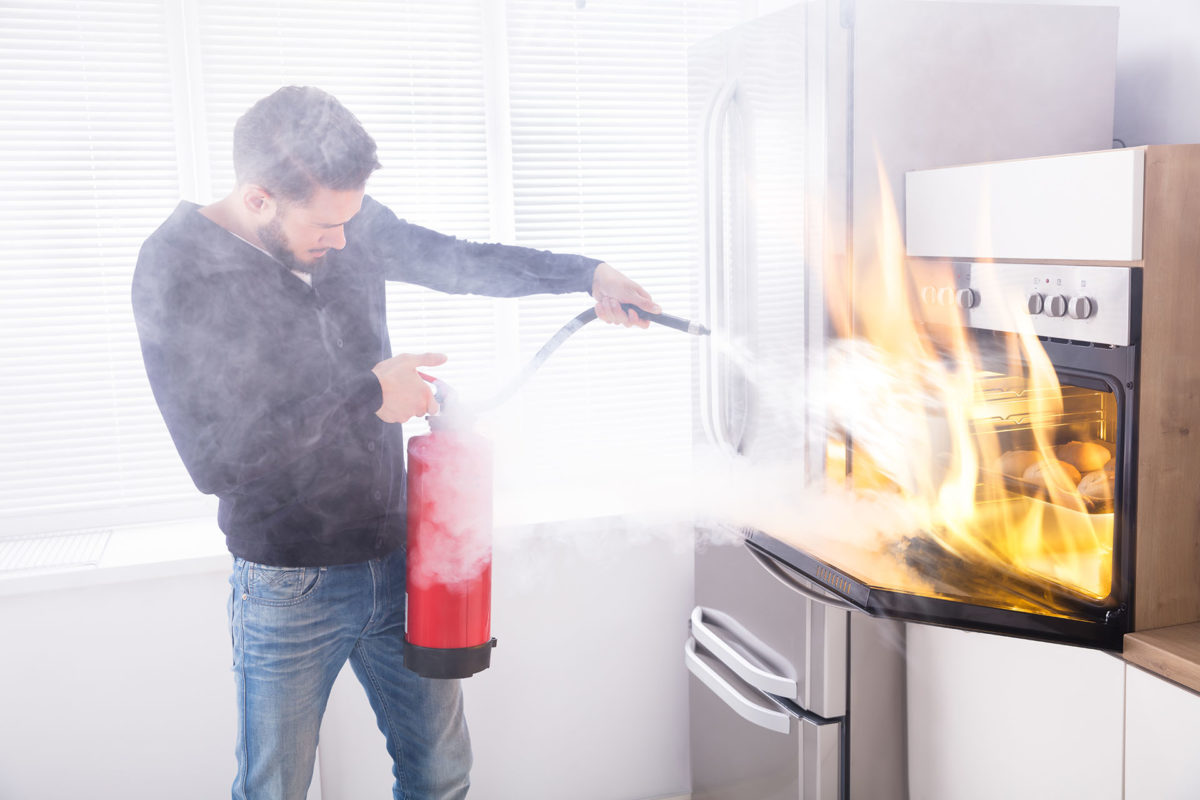 Sacramento's Fairest Fire & Smoke Remediation Specialists
Fire and smoke disasters happen when you least expect them, but when they do our first instinct should be to call 9-1-1. Whether you need board up services, smoke damage cleanup, soot removal our technicians will provide emergency service whenever you need us. Our team will guide you through the entire mitigation process, and our claims administrator will work with your insurance to ensure the billing process is done professionally. From the beginning to the end, Fairest Cleaning and Restoration will be with you every step of the way. If you live in the Sacramento Metroplex, which includes Folsom, Elk Grove, Loomis, Davis, Woodland, Roseville, El Dorado Hills, Cameron Park, Rocklin, Lincoln, Orangevale and more, we can be of service to you.
The Kitchen Fire Specialists of Sacramento!
Kitchen fires of varying sizes affect over half the households in Sacramento. They can happen fast and without warning. Most kitchen fires do not burn down the whole house, they simply cause a lot of smoke and soot which fills the inside of the home with microscopic residue that gives off a bad odor. Luckily we have a fast and permanent solution for those kitchen emergencies utilizing BioSweep Technology. In a matter of 24-48 hours the odor will be eradicated and your home will smell like it did before the fire or even better. In certain cases, additional cleaning is needed and we can also help with that as well.
Safety Tips on Preventing Cooking Fires
COOKING FIRES BY THE NUMBERS
Cooking equipment is the leading cause of home* fires and fire injuries, causing 48% of home fires that resulted in 21% of the home fire deaths and 45% of the injuries.

Two-thirds (66%) of home cooking fires start with the ignition of food or other cooking materials.

Clothing is the item first ignited in less than 1% of these fires, but clothing ignitions lead to 15% of the home cooking equipment fire deaths.

Ranges or cooktops account for almost two-thirds (63%) of home cooking fire incidents.

Unattended equipment is a factor in one-third (32%) of reported home cooking fires and half (45%) of the associated deaths.

Frying dominates the cooking fire problem.

Thanksgiving is the peak day for home cooking fires, followed by Christmas Day and Christmas Eve.
Sources: NFPA's Home Cooking Fires and Home Structure Fires reports.
* Homes include one- and two-family homes, apartments (regardless of ownership), and manufactured housing. Based on 2012-2016 annual averages.